PVC Tube is an ultra-flexible, extremely versatile, economical tubing solution. Clear PVC tube has an excellent flow rate and the benefit of complete visibility of contents. They are flexible and are suitable for use with foodstuffs, alcohol, oils, and chemicals and offer a high level of abrasion, corrosion and chemical resistance.
Details
Use
Specification
Technical Details
Colours
Details
Unreinforced PVC tubing is a highly versatile and economical flexible plastic tubing solution. This type of hose is suitable for low-pressure food and drink production, drinking water, and industrial use.
The excellent flow rate of this tubing significantly minimizes the risk of blockages. However, If a blockage occurs, the transparency of this clear PVC tube makes it easy to identify and rectify.
This tube offers numerous other advantages, such as abrasion and corrosion resistance, chemical resistance, high flexibility for easy packing away, and minimum toxicity PVC formulation that imparts no flavour or odour to the products it conveys.
Food safe.
REACH, RoHS and BSI ISO 9001 compliant.
Full visibility of the flow of contents.
Easy to extend or replace.
Chemical resistant.
Highly flexible.
Use
Specification
Technical Details
Colours
Can't find the right tube to meet your unique requirements?
We have decades of experience in creating custom tube solutions for various industries, from the pharmaceutical industry to the aeronautics sector.
Related Informational Articles about our Flexible PVC Tubing
We manufacture several PVC tubes and hoses at Abbey, including the Air 60 Air Hose, reinforced PVC hose and PVC tube for brewery applications, and reinforced PVC nitrile Diesel Hose. Just these three items demonstrate the versatility of PVC. PVC is one of the most versatile plastic...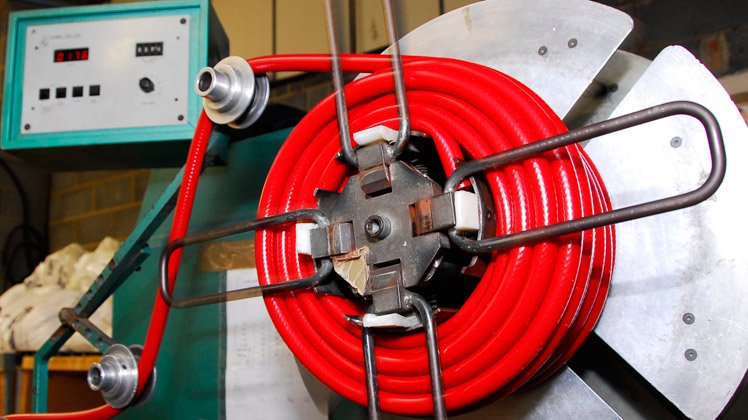 Is there a specific specification that you need to be met? We can create a bespoke hose that meets all your requirements and specifications. We work with several businesses regularly to offer the best solution for their needs. Read the examples below to see how we've helped several...