We are able to manufacture a range of tube solutions and delivery hoses approved for use in the brewing industry and currently very popular for microbreweries and brewers. Meeting all food and drink safety regulations, we manufacture all of our tubes using high specification, low toxicity materials that impart no flavour or odour to the liquids, or gases they convey.
Details
Both our reinforced PVC hose and clear PVC tube are ideal for brewery applications. They are specifically designed to transport liquids, chemicals and gases and are therefore a popular solution for food and drink distribution.
Our brewery hose options are manufactured in the UK using a minimum toxicity PVC formulation that imparts no flavour or odour to the beers, liquids, or gasses the tubes convey. The reinforced PVC line hose is a reliable option for use with high pressure applications, whereas the clear PVC tube is particularly suited for low pressure applications.
Highly versatile and economical, both solutions offer excellent flow rates and a reduced risk of blockages, as well as high levels of abrasion, corrosion and chemical resistance. And are ideal for use in bars and public houses, where high pressure and distance is required.
These Brewery Hoses have the following benefits or are known as or for:
Food safe hoses
Brewer hoses
Brewery hoses
Draft beer
Have excellent flow rates
Highly flexible
Have great chemical resistant
Have both low and high pressure options
Beer hoses
Have a minimum toxicity PVC
Are REACH, RoHS and BSI ISO 9001 compliant.
Can we help further?
If you require any particular requirements, or a bespoke brewery hose for your requirements, use our online bespoke order form or contact us to discuss your requirements.
Lengths & Colour
Our reinforced PVC hose is available in a wide range of diameters and various colours, with a standard coil length of 30 metres. Should you require alternative lengths, please speak to our sales team.
Our clear PVC tube is available in a huge range of inside diameters. The standard coil length for clear PVC tube is 30 metres, however alternative coil lengths are available subject to tube size. Should you wish your tube to be of a colour rather than just transparent, we can also offer all of our PVC tube sizes in various colours and tints.
Use
We recommend our reinforced PVC hose and clear PVC tube for use in the brewing industry. They are also suitable for use with numerous other applications.
Specification
Our reinforced PVC hose is specifically designed to withstand high working pressures for bar and pub use. All of our products are subjected to a continuous program of pressure testing to ensure consistent quality and high standards.
The working temperatures of the reinforced PVC hose are based on the short-term burst pressure at 20°C using a 4:1 safety factor. Any increases in temperature above 20°C will affect the short-term burst pressure quoted.
The flexible nature of the reinforced PVC brewery hose allows for an excellent flow rate, which reduces blockages and prevents sediment build up, making this a low maintenance hose solution.
Our clear PVC tube is a low pressure hose solution with a maximum recommended working pressure of 30 PSI. For increased working pressures, consider instead the reinforced PVC hose.
The clear PVC tube remains highly flexible without collapsing, even at low temperatures. The ideal temperature range falls between -20°C and 55°C. The hose can withstand occasional usage of up to 65°C.
Clear PVC tube is an economical and low maintenance solution. Its excellent flow rates prevent sediment build up, reducing the need for monitoring and replacements. As the tube is clear, it is easy to identify any blockages and replace that section with a new length attached with interconnects. The tube is also highly resistant to a wide range of chemicals, acids and alkalis.
Can't find the right tube to meet your unique requirements?
We have decades of experience in creating custom tube solutions for the brewing industry.
Related Informational Articles about our Brewery Hose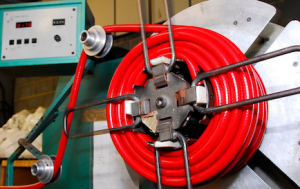 Is there a certain specification that you need to be met? We can create a bespoke hose that meets all of your requirements and specifications. We work with a number of businesses on a regular basis to offer the best solution for their needs. Read the examples below to see how we've helped several companies solve a variety of different problems.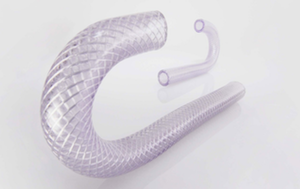 Selecting the right tube or hose for applications in the food and drink industry can be challenging. You not only need tube that is reliable, durable and flexible, but you also need it to be approved for delivering consumables