Our highly durable and flexible keder cord is an ideal solution for reinforcing fabric panels on trailers, tarpaulins, tents and other temporary canvas structures. It can also be used for numerous other applications.
Details
We manufacture our keder cord to exacting standards using high quality virgin materials. This makes it an extremely durable cord with excellent elasticity.
Our keder cord's tough properties make it an ideal solution for numerous tensile purposes. It can be used in conjunction with many different types of canvas structures where tensile strength is paramount. It is commonly used to close and reinforce fabric on trailers, containers, tarpaulins, awnings, canopies and even boat sails.
Known by several names depending on the function and industry in which it is being used, keder cord is also known as 'bead', 'beading', 'piping', 'welt' or 'welting'.
Lengths & Colour
Use
Can't find the right tube to meet your unique requirements?
​We have decades of experience in creating custom hose solutions for a wide range of industries, ranging from the pharmaceutical industry to the aeronautics sector.
Related Informational Articles about our Keder Cord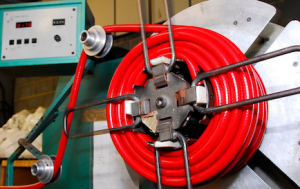 Is there a certain specification that you need to be met? We can create a bespoke hose that meets all of your requirements and specifications. We work with a number of businesses on a regular basis to offer the best solution for their needs. Read the examples below to see how we've helped several companies solve a variety of different problems.