Seven Great Benefits of PVC Tube & Hose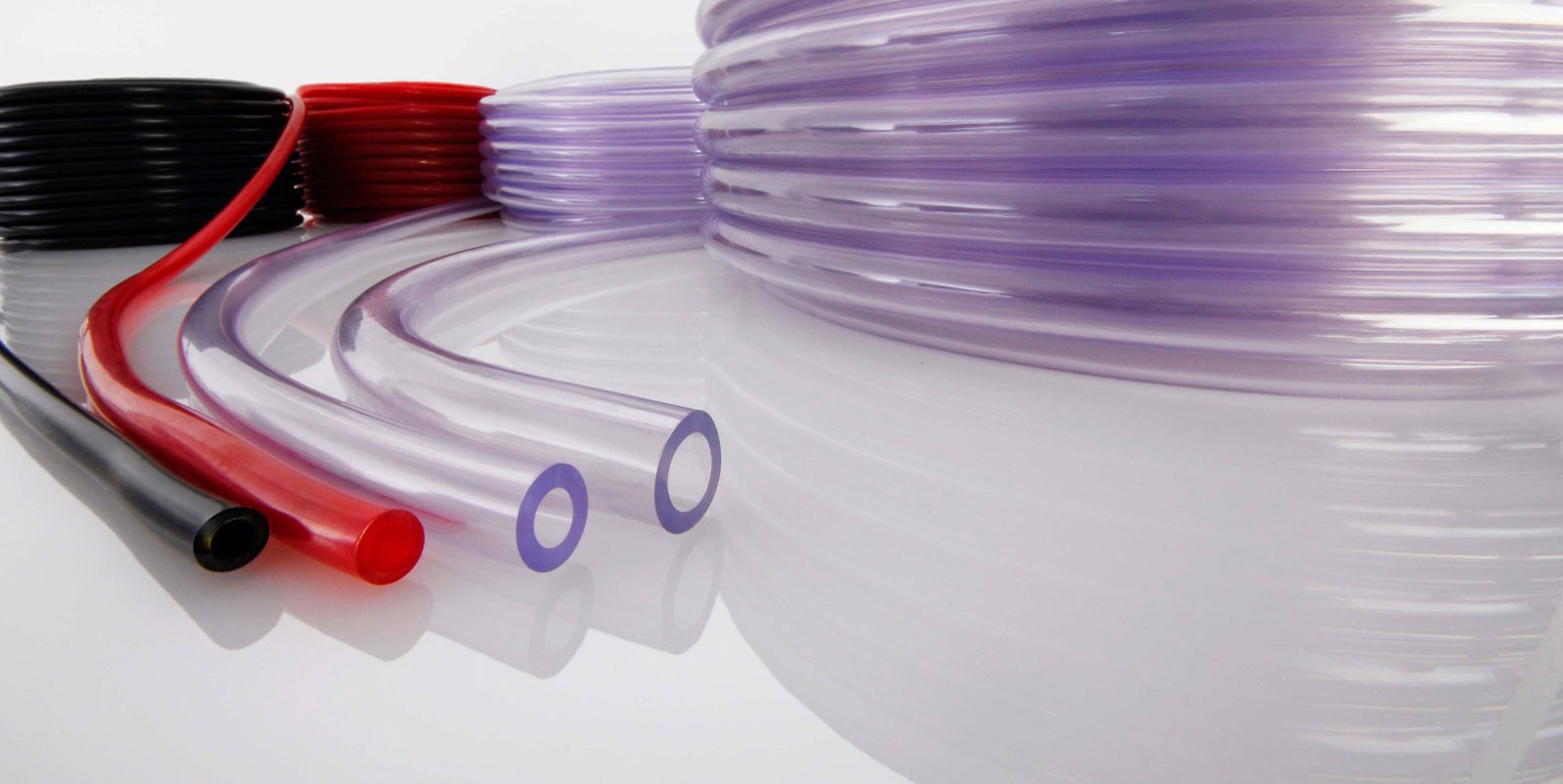 We manufacture a number of PVC tubes and hose plastic at Abbey, including the Air 60 Air Hose, reinforced PVC hose and clear PVC tube for brewery applications, and reinforced PVC nitrile Diesel Hose. Just these three items demonstrate the versatility of PVC. In fact, PVC is one of the most versatile plastic materials in the world. Read on to find out more about some of its many other benefits.
Just these three items demonstrate the versatility of PVC. In fact, PVC is one of the most versatile plastic materials in the world. Read on to find out more about some of its many other benefits.
Resistance
The resistant properties of PVC enhance its reliability and durability in several ways. Firstly, it chemical resistance capabilities are very broad and make it resistant to chemical corrosion and chemical stress cracking. It's also resistant to water, which is part of what makes it food safe and suitable for keeping solutions sterile. Secondly, PVC has excellent abrasion and corrosion resistance. It is resistant to weathering, rotting and shock, which means it's a tough and reliable choice for all kinds of applications. Finally, PVC tube and hose has very good kink resistance, which leads us onto…
Flexibility
The rubber-like flexibility of PVC gives PVC tube and hose reliable flexibility, strength and durability even under changing temperatures and conditions. It can even be used at low temperatures approaching -45°C while maintaining strength and pliancy.
Flow
Should you work in an industry where being able to visually monitor the flow of contents through your tube or hose is important, then PVC is an ideal solution. PVC's physical properties allow it to be easily manufactured so that it's fully transparent. In addition, PVC also has excellent flow characteristics, which reduces the risk of blockages.
Versatility
Thanks to the number of special formulations and various construction options that are available when it comes to manufacturing PVC, it is used across one of the widest range of applications by any one type of plastic material. All kinds of industries, from medical to industrial and chemical, use it for numerous applications, including fluid transfer, chemical processing, air and gas supply, and engine fuel lines. Its versatility is also enhanced by its customisable nature. As a thermoplastic material, PVC can be formed into a variety of shapes, making it an ideal material for creating tube and hose. It can also be manufactured to be totally clear, tinted or even solidly coloured, depending on the needs of your application.
Safety
As the world's most thoroughly researched and tested plastic, it has been proven that PVC meets all international standards for health and safety for the products and applications for which it is used. This makes it particularly useful for medical applications and food and beverage applications – with its odourlessness and tastelessness being particularly relevant for the latter.
Stability
As a non-toxic, inert polymer, PVC is a stable material. So, when it conveys a variety of liquids, it does not undergo any significant changes in composition or properties, making it a supremely safe and reliable option for most applications.
Cheap Cost
PVC is the number one choice for many industries due to its excellent cost-performance advantages, which is only enhanced further by its durability and low maintenance.
While PVC is clearly a hugely versatile and excellent material for hose and tube, it's always worth checking to make sure that you are choosing the correct tube or hose for the job. We manufacture a number of high quality standard tube and also pride ourselves on our ability to create bespoke hose and tube for all kinds of industries and applications. Should you have questions about what tube is right for your project, then get in touch with our team – we'll be happy to help.
Bespoke
Can't find the right tube to meet your unique requirements?
We have decades of experience in creating custom tube solutions for a wide range of industries, ranging from the pharmaceutical industry to the aeronautics sector.​