An extremely strong and durable water hose solution that is particularly popular hose for use on agricultural land and construction sites. Its toughened exterior prevents the tube from kinking when in use, increases grip and withstands abrasion without compromising on flexibility.
Details
Lengths & Colour
Use
Specification
Technical Details
Details
What are Fluted Water Hoses?
This high quality Fluted water hose has been created with a toughened exterior and is manufactured from Cadmium free materials. This extremely strong and durable water hose is a popular solution for heavier duty applications, such as for use on agricultural land and construction sites.
It provides excellent grip and withstands abrasion. Yet, despite its tough exterior, it doesn't compromise on flexibility and has high kink resistance.
Formulated from a PVC nitrile compound, our fluted water hose is manufactured with a 3 layer polyester reinforced construction. It is then heat and chemically bonded to create a highly resilient water hose that is equipped with exterior longitudinal fluting to prevent kinking when in use.
Fluted Water hoses also have impressive working pressures and continues working well in high and low temperatures. It also features exterior longitudinal fluting to prevent kinking and assist with abrasion resistance.
Thanks to these qualities and other benefits such as abrasion resistance and flexibility, it's a practical option for agricultural and construction site usage. We can also manufacture the same hose with a smooth exterior should it be desired.
Easy to handle and work with
Due to it being flexible this makes this hose easy to handle on site and relocate to new areas with ease.
Flexible and kink resistant
Even though this hose is designed for more heavy duty water delivery applications, due to its construction this hose features exterior longitudinal fluting which prevents kinking and assists with abrasion.
Durability, reliability and strength
Due to its 2 layers of PVC nitrile compound during the manufacturing process, this makes this hose very durable with excellent strength and reliability.
Abrasion, weather, and UV resistant
As this is a hose that is manufactured to be used in the most demanding applications in agricultural applications, it has been designed to be resistant to abrasion, a wide range of chemicals, weather, and UV resistant to give you the reliability and longevity you need.
Suitable for outdoor usage
This type of hose is designed for heavy use in outdoor areas, in fields and construction sites.
REACH, RoHS and BSI ISO 9001 compliant
As this product is compliant to a number of regulations you know what you are getting ahead of time. To acquire this compliance certain compounds have to be used during its construction process.
As a result this hose is both: Cadmium and Silicone free, and is resistant to a wide range of chemicals.
Consequently, you can be safe in mind that this hose is safe for your applications.
Where can I find out more about Agriculture Water hoses?
To find out more information about agriculture and how this argi-hoses fit in please see this Wikipedia page.
Lengths & Colour
Use
Specification
Technical Details
Can't find the right hose to meet your unique requirements?
We have decades of experience in creating custom hose solutions for a wide range of industries, ranging from the pharmaceutical industry to the aeronautics sector.
Related Informational Articles about our Water Hoses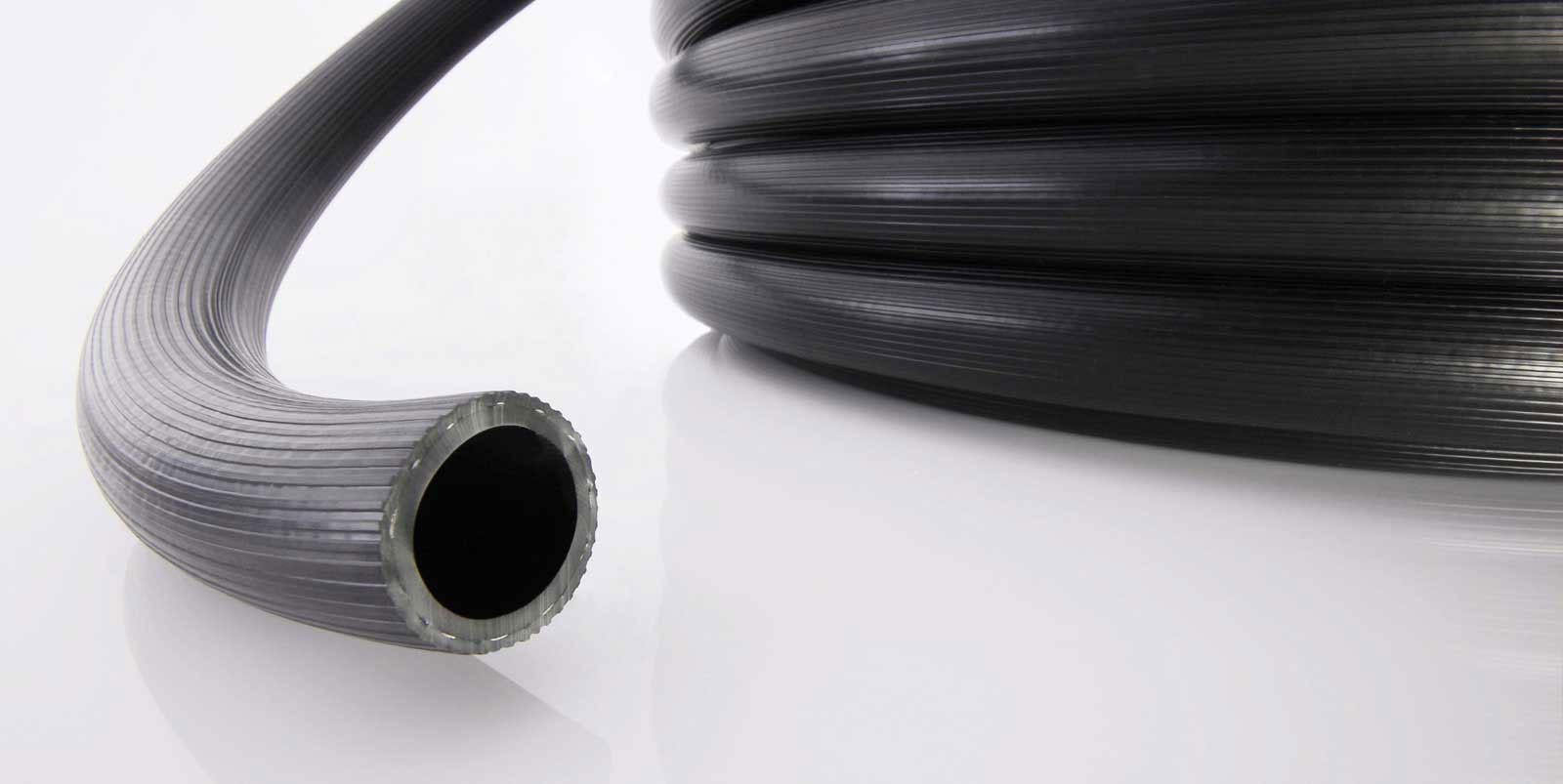 Fluted water hoses tough hoses designed and developed for conveying water in a number of applications - due to the benefits listed below - such as: Garden Agricultural sites, and for use in fields Construction and building sites.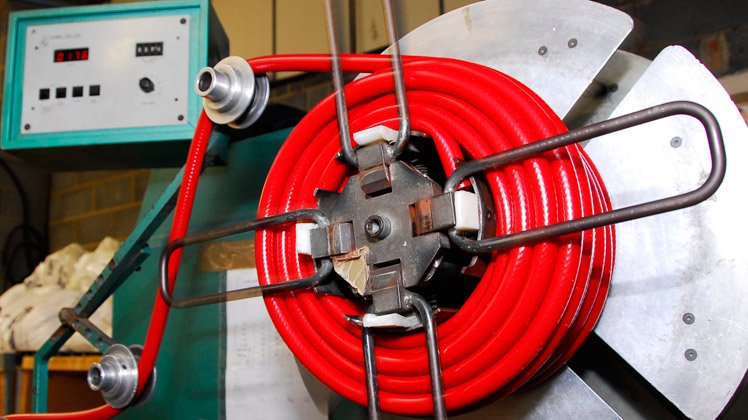 Is there a certain specification that you need to be met? We can create a bespoke hose that meets all of your requirements and specifications. We work with a number of businesses on a regular basis to offer the best solution for their needs. Read the examples below to see how we've helped several companies solve a variety of different problems.