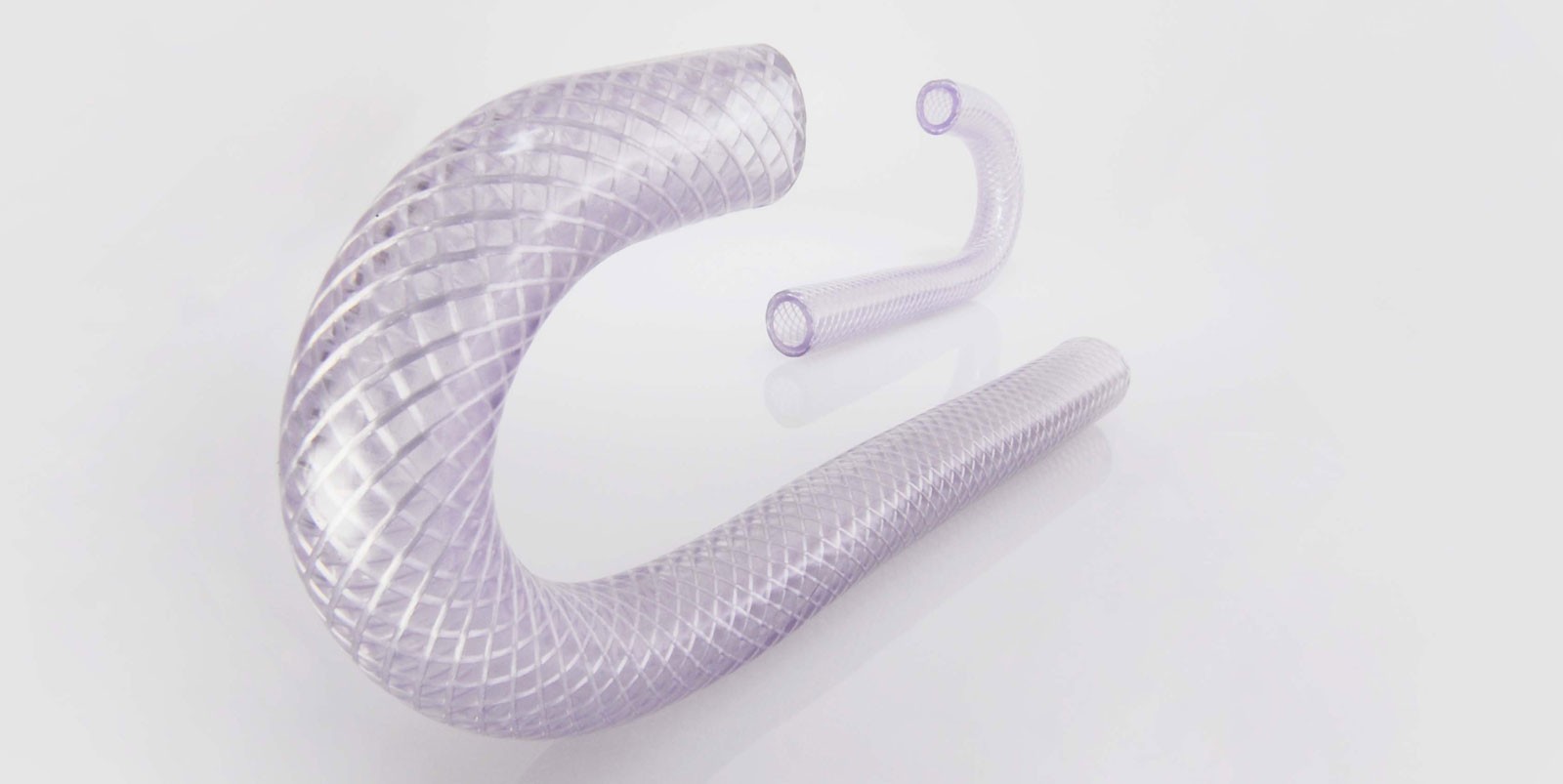 Selecting the right tube or hose for applications in the food and drink industry can be challenging. You not only need tube that is reliable, durable and flexible, but you also need it to be approved for delivering consumables.
In our experience, the ideal solution for delivering consumables in the food and drink industry is PVC hose. PVC is the most thoroughly tested and researched plastic in the world and as such, it is certified as a totally safe, non-toxic material.
PVC is also unlike other plastic materials in that it possesses a wide range of qualities that make it suitable for numerous applications. It is compatible with most gases, fuels, oil and other low-grade acids and is resistant to chemicals, abrasion, oxidisation and contamination. It's also highly flexible and, once extruded as a hose, it has excellent inbuilt flow capabilities due to the fact that it is manufactured to reduce the risk of sediment and optimise flow. Translucent PVC hose has the added benefit of allowing you to monitor fluid flow should you need to do so.
Reinforced PVC Hose
An ever-popular choice for food and drink distribution, our Reinforced PVC Hose is constructed from reinforced three-ply minimum toxicity reinforced PVC and is specifically designed to convey pressurised liquids, chemicals and gases. The minimum toxicity PVC material meets food and drink safety regulations and is REACH, RoHS and BSI ISO 9001 compliant, making it ideally suited for use in a range of industries and applications including brewing, food handling, chemical transfer and fluid lines.
We construct this specific form of PVC hose with braid to add an additional level of reinforcement that makes it able to withstand high pressure, deliver excellent flow rates and maintain its high flexibility as well as extending the lifespan and capabilities of your hose product. Should you want PVC tube without the reinforcement braiding. Find out more about Unreinforced PVC Tubing.
Our Reinforced PVC Hose is available in a wide range of diameters, colours and lengths depending on your needs. And, as a thermoplastic material, we can form your PVC tube into a variety of shapes for specific applications. Should you want bespoke tube forming, get in touch with our team – they'll be happy to discuss your requirements.
This high-performance hose is a cost-effective, efficient choice that really lasts. It's certainly a worthwhile investment.
Bespoke
Can't find the right tube to meet your unique requirements?
We have decades of experience in creating custom tube solutions for a wide range of industries, ranging from the pharmaceutical industry to the aeronautics sector.​