What are the Benefits of Reinforced PVC Hose?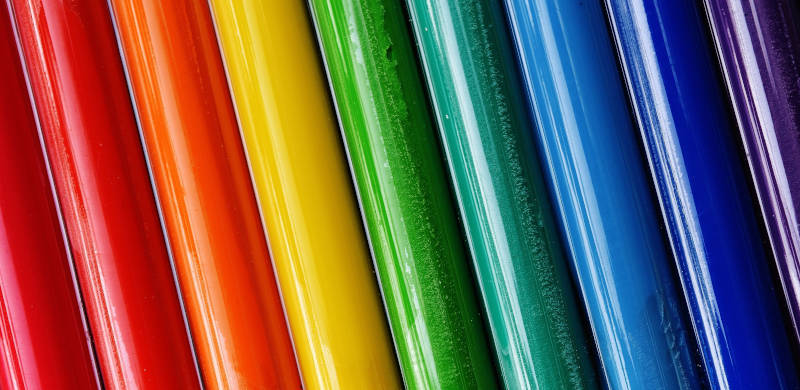 Reinforced PVC hoses are strong, multi-purpose, and durable braided hoses which are specifically designed to transport both pressurised and unpressurised:
The fact it is specially designed to transport these substances therefore makes it a popular solution for food and drink distribution.
Due to reinforced PVC hose being ideal for conveying air and liquids, this makes this type of tubing highly flexible, with a minimum toxicity level, and have been specially designed to withstand high pressure and deliver excellent flow rates.
Consequently, this means that PVC tubing meets food and drink safety regulations and is approved for use to deliver consumables.
Reinforced PVC tubing is generally constructed from reinforced three-ply minimum toxicity reinforced PVC. This makes it abrasion and chemical resistant type of hose, that doesn't compromise on flexibility, has excellent flow rates or reliability when at high working pressures.
It also complies with certified standards for use with food and drink, allowing users to rest assured that no unwanted odours or flavours will be imparted to your products.
Just some of the potential applications of reinforced PVC tubing includes:
Brewing
Food handling
Beverage lines
Compressed air & gas
Chemical transfer
Water & fluid lines
We are able to manufacture this range of hoses in a high specification material as specified by the UK brewing industry.
The main benefits include:
Chemical & abrasion resistant
Due to the reinforced properties of this type of tubing it is ideal for applications which require a tube which resists both abrasive surfaces, and contact with chemical substances.
Highly flexible
The rubber-like flexibility of PVC gives PVC tubing and hoses reliable flexibility, strength and durability even under changing temperatures and conditions.
It can even be used at low temperatures approaching -45°C while maintaining strength and pliancy.
Reliable at high working pressure
Reinforced PVC tubing has great pressure resistance and can be manufactured in flexible and semi rigid materials depending on your bespoke needs.
Suitable for food and drink distribution due to PVC being a minimum toxicity substance
The minimum toxicity PVC material meets food and drink safety regulations and are compliant to:
REACH – Registration, Evaluation, Authorisation and Restriction of Chemicals
RoHS – Restriction of Hazardous Substances Directive
BSI ISO 9001
The fact PVC hose complies to the above, it makes it ideally suited for use in a range of industries and applications including: brewing, food handling, chemical transfer and fluid lines.
REACH, RoHS and BSI ISO 9001 compliant
Due to this type of tubing being REACH, RoHS and ISO compliant, it addresses the production and use of chemical substances, and their impacts on health and the environment.
Reinforced durability
This material is ideal in helping to prevent our tubing from being damaged and causing the inner contents to leek and flow outside of the tubing due to exterior damage.
Can be custom made to your requirements
If you require any bespoke reinforced PVC tubing these can be made to your specification. Please contact our office for to discuss your requirements for a free no obligation quotation.
Lengths & Colour
Our reinforced PVC hose comes in a full range of sizes and colours from 50 metres.
If you require a custom order, contact our sales team – and we will be happy to discuss your options.
Not sure if our products are right for you?
If you are still not sure if our products are right for your needs please do not hesitate to contact us for more information or do call us for a friendly chat with our expert sales team.
Bespoke
Can't find the right tube to meet your unique requirements?
We have decades of experience in creating custom tube solutions for a wide range of industries, ranging from the pharmaceutical industry to the aeronautics sector.​