What is Polyurethane and why are our Polyurethane Tubes suitable in Pneumatic Control Systems?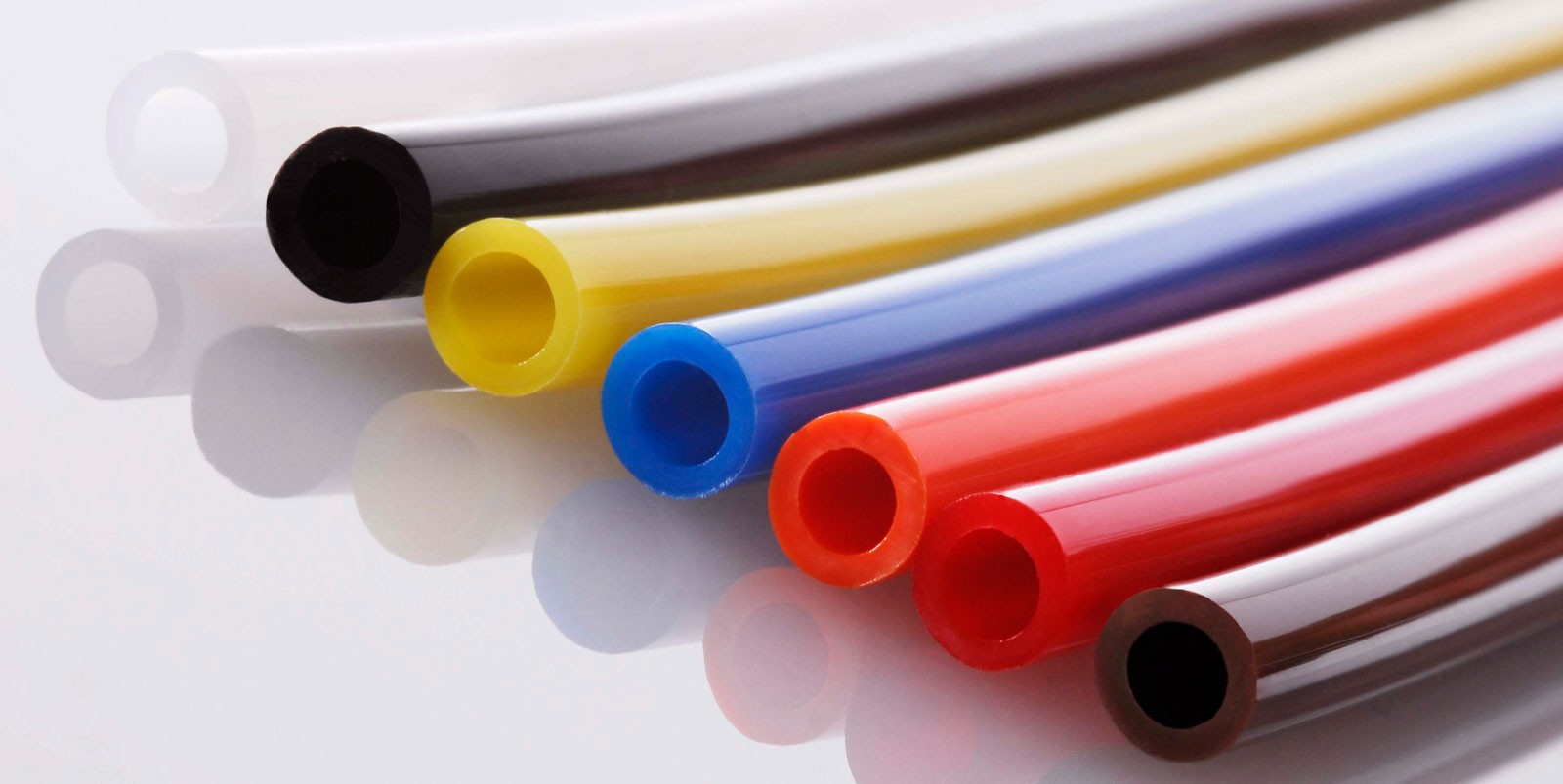 What is Polyurethane?
Polyurethane is a very flexible elastomer – which is synthetic polymer having elastic properties. The main advantage of Polyurethane are that it is has:
Anti Bacterial Properties
Polyurethane does not support mould, mildew, fungus or other similar growth.
Abrasion & Impact Resistance
This property is ideal in helping to prevent our tubing from being damaged and causing the inner contents to leek and flow outside of the tubing due to exterior damage.
Electrical Properties
Polyurethane has an excellent electrical insulating property.
Flexibility
Our polyurethane air tubing performs well when used for flexible applications with a tight bend radius. This unique feature of our tubing assists for maximum kink resistance and minimum kink memory, making it an excellent choice for use in confined spaces. This helps to prevent damage to the tubing, along with allowing easy movement to the tube installation.
High Load Bearing Capacity
Polyurethane has a high compression load capacity. It may undergo a change in shape under a heavy load, but will return to its original shape once the load is removed.
Resistance to Gases, Fuels, Oils, and Water
Polyurethane will remain stable in or carrying: Gases, Fuels, Oils, and Water.
REACH, RoHS and ISO compliant
Our Polyurethane tubing is REACH, RoHS and ISO compliant, which addresses the production and use of chemical substances, and their impacts on health and the environment.
Tear Resistance
Polyurethane possesses high tear resistance along with high tensile properties.
What is Pneumatic Control Systems Used For?
Pneumatic systems, and pneumatic devices, make use of pressurized air or gasses which power equipment by compressed air or compressed inert gases. Part of their make up is the tubing which will carry the compressed gas such as air, compressed air, or inert gases. This is where our polyurethane tubing comes in.
Why are our Polyurethane Tubes suitable in Pneumatic Control Systems?
This form of pneumatic tube are suitable mainly because of all their amazing properties above. They are tough, flexible and have a high load bearing capacity, so don't damage easily. Alongside this, they are flexible which can make moving them around a lot easier, along with them being placed within tight compartments.
Working pressures
The working pressures of our polyurethane tubes are based on the short-term burst pressure at a temperature of 20°C using a 4:1 safety factor.
Maximum recommended continuous working temperature is 55°C with occasional short-term use at 85°C. Minimum temperature use is occasional use at -55°C.
Our standard coil lengths are 30 metres, however if you are looking for alternative coil lengths, we provide customised solutions so our sales team will be happy to talk about your options.
All tube sizes are also available in various colours and tints.
Not sure if this is the right product for you?
If you are still not sure if this is the right product for your needs please do not hesitate to contact us for more information do call us for a friendly chat with our expert sales team.
Bespoke
Can't find the right tube to meet your unique requirements?
We have decades of experience in creating custom tube solutions for a wide range of industries, ranging from the pharmaceutical industry to the aeronautics sector.​