What is Unreinforced Polythene Tubing and what are the Benefits of Using it?
Unreinforced polythene tubing is ideal for low-pressure applications and from light to heavy-duty applications. As a result, this low-density polythene tube is chiefly used in pneumatic machinery, the brewing and food industries.
They can come in predefined lengths or custom sizes where required.
It is completely approved by REACH, RoHS and BSI ISO quality standards for conveying consumable products.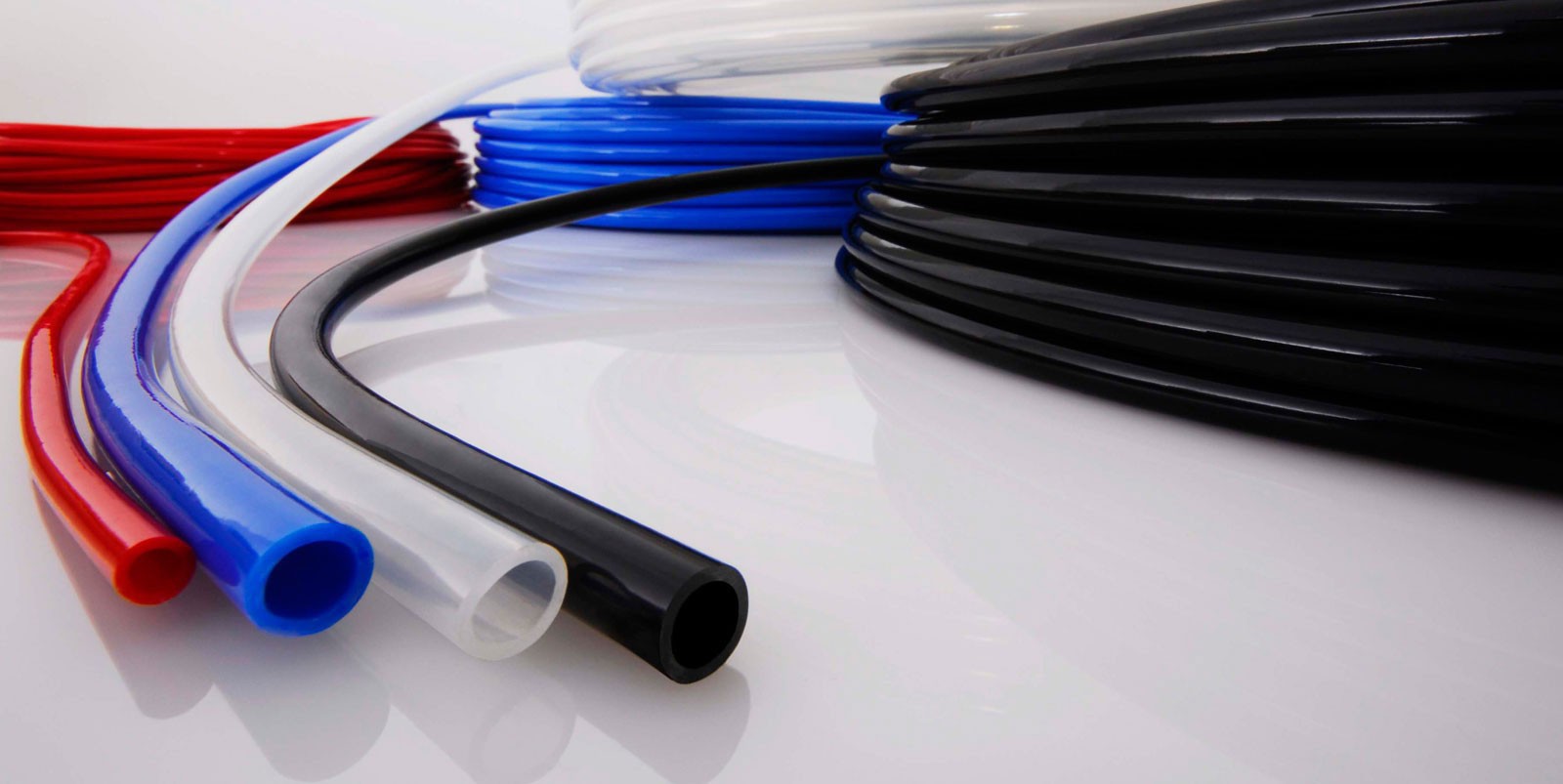 What are the benefits of using Polythene Tube?
The main benefits of Polythene tubing are that it:
Is highly flexible
Is lightweight
Is durable
Ideal as polythene lay flat tubing
Allows for customisable tube solution
Is suitable for food and drink distribution
Is suitable for low pressure applications
Contains no plasticisers (additives that alter the plasticity, or the viscosity, of a material) are used
Doesn't leave an odour
Doesn't transfer a taste
Complies to the: Registration, Evaluation, Authorisation and Restriction of Chemical Substances (REACH), Restriction of Hazardous Substances (RoHS) and BSI ISO compliant. 9001 compliant
What is Polythene Tube used for?
These tubes are ideal for low-pressure applications in pneumatic machinery and the brewing and food industries.
Pneumatic industry usage
They are ideal for the pneumatic industry because their properties are ideal for manufacturing from high-quality, flexible, low-density tubing, making them a popular choice for transporting and conveying air and liquid.
Brewing and Food industry usage
They are ideal for the brewing and food industry because of their REACH, RoHS and BSI ISO compliance. As polythene tubing doesn't rely on plasticiser for flexibility, the chance of chemicals leaching into food & drink products is reduced, which makes it a safe and completely approved tubing for food conveyance.
Length & Colour information
Our standard coil lengths are 30 metres; however, if you are looking for alternative coil lengths, we provide customised solutions, so our sales team will be happy to discuss your options. All tube sizes are also available in the following colours:
Black
Natural / Clear
Blue
Red
Yellow
Green
Working pressures
Working pressures are based on the short-term burst pressure calculated at 20°C using a 4:1 safety factor. They can be used at temperatures up to 55°C; however, please note that the tube will become less flexible at lower temperatures.
Not sure if this is the right hose of tubing for you?
If you are still not sure if this is the right product for your needs, 
please do not hesitate to contact us for more information
 or do call us for a friendly chat with our expert sales team. You can find out more about tubing at this
Wikipedia page
.
Bespoke
Can't find the right tube to meet your unique requirements?
We have decades of experience in creating custom tube solutions for a wide range of industries, ranging from the pharmaceutical industry to the aeronautics sector.​