What are Nylon Spiral Cut Hose Guards & how do these benefit you?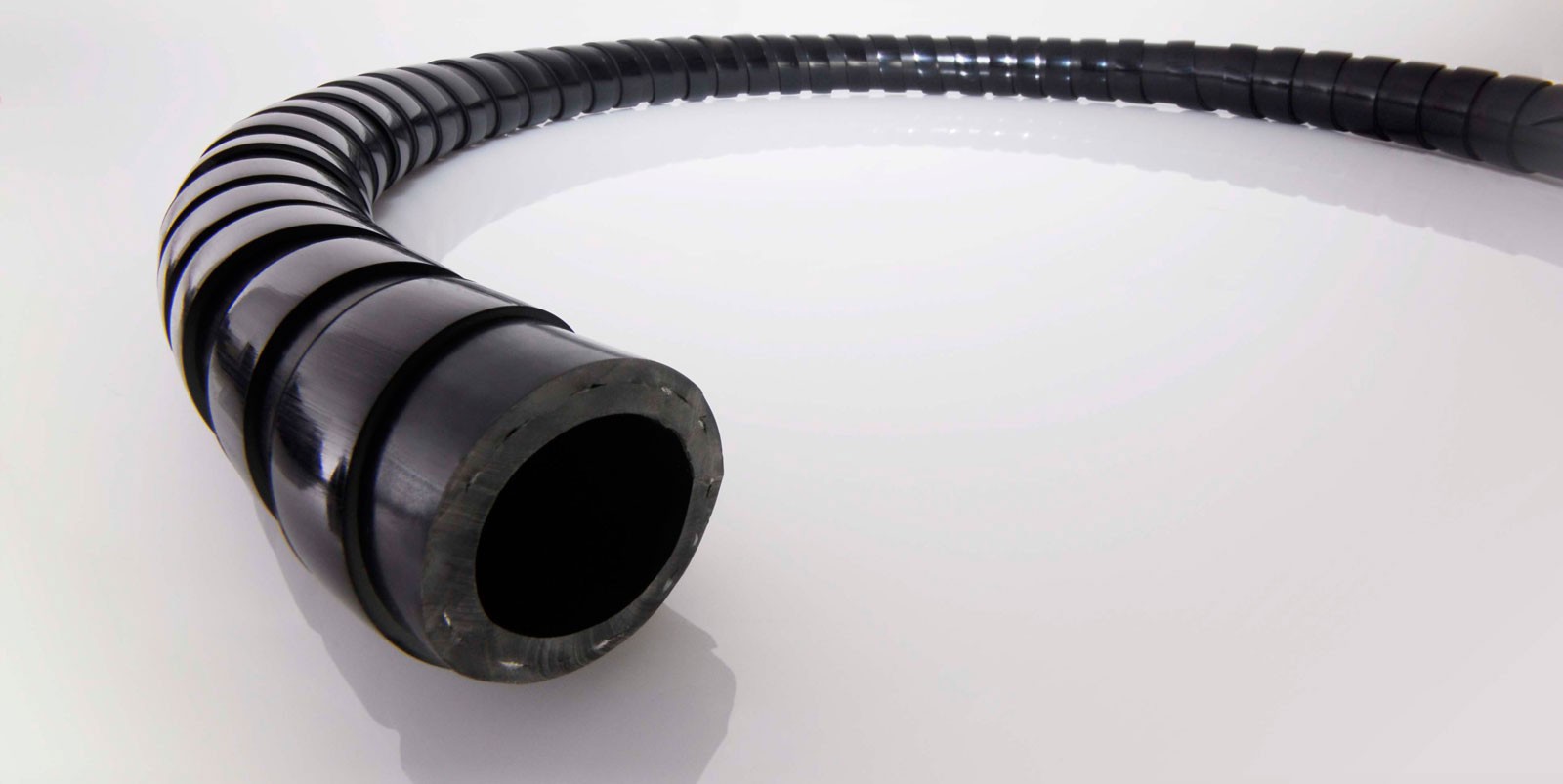 Nylon Spiral Cut Hose Guards
 have many benefits. These include: improving the efficiency of the hose they are protecting, reducing the chance of both damage and leakages, along with many health and safety considerations. Lets run through some of these further.
Improve efficiency
Due to the hose guard protecting the hose and tubing inside from damage this means that: You reduce the overall cost of replacements as the hose and tubing inside the guards are protected far betters from external abrasions and wear & tear that will mean the internal tubing needs to be replaced to continue operating the equipment. Improved efficiency of your operations due to a lower risk of damage to the hose and tubing inside. As you should need to replace the internal tubes less often this means your operators can continue longer with needing less time to repair tubing that often gets damaged – meaning higher productivity.
Reduce damage, leakages & extend equipment life
Extend the life of your equipment and protect your hoses against wear and tear and accidental damage. Our hose guard protectors use nylon 12 polymers, these create an extremely durable outer guard that deflects abrasion and impact and is resistant to chemical corrosion, including petrol, oil and dilute acids.
Health and safety considerations
If your hose and tubing contains chemicals, acids or other substances that could be dangerous to human health, or the environment, hose guards help to reduce the risk of something going wrong and a split occurring to external abrasives hitting your hose and tubing. Our guards are REACH, RoHS and BSI ISO 9001 compliant. As a result, your hose and tubing should be safe to use and last longer, while reducing the risk of tubing and hose failure.
Easy to attach and can keep multiple hose and tubes confined
The hose guards are easy to attach by wrapping the hose or threading it through. The nylon hose guard can also be used as a way of tidying up and providing protection for several hoses or electrical cables at once.
Can be custom made
If you require any bespoke hose guard these can be made to your specification. Contact our office for to discuss your requirements for a free no obligation quotation.
Types of hose our hose guards can protect
Our nylon spiral cut hose guards are the perfect solution for protecting hydraulic hoses and standard hoses and is popular for use with agricultural machinery, along with similar hose and tubing types.
Can work with a high temperature range
The maximum recommended continuous working temperature of our guards is 70°C with occasional limited periods of up to 120°C, with a minimum operating temperature of -40°C. This makes these guards ideal for large range of applications, which occur at varying temperatures.
Lengths & Colour
Our nylon spiral cut hose guard comes in a full range of sizes and is available in black and in coils of 50m. If you require a custom order, contact our sales team – and we will be happy to discuss your options.
Not sure if this is the right product for you?
If you are still not sure if this is the right product for your needs 
please do not hesitate to contact us for more information
 or do call us for a friendly chat with our expert sales team.
Bespoke
Can't find the right tube to meet your unique requirements?
We have decades of experience in creating custom tube solutions for a wide range of industries, ranging from the pharmaceutical industry to the aeronautics sector.​