Protect hose and tube with our nylon spiral cut hose guard. Manufactured from durable nylon 12 polymer, the nylon spiral cut hose guard provides the perfect tough cover for hoses of all sizes that are being used in a range of abrasive environments or working conditions.
Details
Extend the life of your equipment and protect your hoses against wear and tear and accidental damage with the nylon spiral hose guard.
The spiral wrap is manufactured in our UK facility using nylon 12 polymer creates an extremely durable outer guard that deflects abrasion and impact and is resistant to chemical corrosion, including petrol, oil and dilute acids.
The guard is easy to attach by wrapping the hose or threading it through. The nylon hose guard can also be used as a way of tidying up and providing protection for several hoses or electrical cables.
Durable outer guard.
Abrasion and impact deflection.
Chemical resistant.
Abrasion resistant for pipes and tubes within
Offers anti crushing attributes to the pipes and tubing within
Provides high strength attributes
Ideal for industrial hose assemblies
Easy to attach.
REACH, RoHS and BSI ISO 9001 compliant.
If you require any bespoke requirement, use our form on our bespoke hose page or contact our office for a chat.
Lengths & Colour
The nylon spiral cut hose guard comes in a full range of sizes and is available in black and in coils of 50m. If you require a custom order, contact our sales team – they'll be happy to discuss your options.
Use
The nylon spiral cut hose guard is the perfect solution for protecting hydraulic hoses and standard hoses and is popular for use with agricultural machinery.
Specification
| Part No. | Bore Size | Coil Length | Wall | Pitch |
| --- | --- | --- | --- | --- |
| AZEB/6 | 1/4″ – 6.5mm | 50m | 1.25mm | 6mm |
| AZEB/8 | 5/16″ – 8mm | 50m | 1.25mm | 7.5mm |
| AZEB/10 | 3/8″ – 10mm | 50m | 1.25mm | 6.5mm |
| AZEB/12 | 1/2″ -13mm | 50m | 1.25mm | 10mm |
| AZEB/16 | 5/8″ – 16mm | 50m | 1.25mm | 10mm |
| AZEB/20 | 3/4″ – 20mm | 50m | 1.5mm | 10mm |
| AZEB/25 | 1″ – 25mm | 25m | 1.5mm | 10mm |
ID = Inside diameter
OD = Outer diameter
Technical Details
The working pressures are based on the short-term burst pressure calculated at 20°C using a 4:1 safety factor.
Maximum recommended continuous working temperature is 70°C with occasional limited periods of up to 120°C. Any increases in temperature above 20°C will affect the short-term burst pressure quoted. The minimum operating temperature is -40°C.
Can't find the right tube to meet your unique requirements?
We have decades of experience in creating custom tube solutions for a wide range of industries, ranging from the pharmaceutical industry to the aeronautics sector.
Related Informational Articles about our Hose Guards
Nylon Spiral cut hose guards have many benefits. These include: improving the efficiency of the hose they are protecting, reducing the chance of both damage and leakages, along with many health and safety considerations...
When it comes to choosing the right water hose, it really depends on the environment you're working in. But, as most water hoses will be used outdoors in gardens, agricultural environments or on construction sites, it's worth avoiding cheaper options that will tend to crack after only a year of changing seasons, varying pressures and...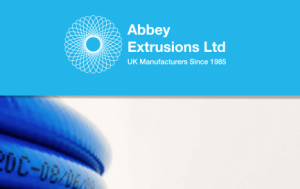 We might be a little biased, but we think there are a number of great benefits to buying your hose and tube from us. Below, we've highlighted just three of the key reasons we believe this. Read on and see if you agree…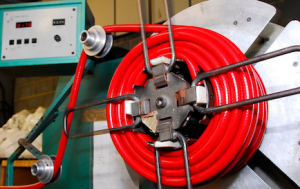 Is there a certain specification that you need to be met? We can create a bespoke hose that meets all of your requirements and specifications. We work with a number of businesses on a regular basis to offer the best solution for their needs. Read the examples below to see how we've helped several companies solve a variety of different problems.